Manager Brand Marketing Online (m/w) - Idstein
Marketing
Idstein (Headquarter)
Professionals
01.02.2018
Ziel der Stelle ist die einheitliche Umsetzung der übergeordneten Markenstrategie und qualitative und fristgerechte Steuerung der markenorientierten Werbemaßnahmen in den verantworteten Disziplinen.
Wird es Zeit für eine Veränderung?
Wenn ja, dann suchen wir dich für den 1. Februar 2018 in unserem Bereich Brand Marketing am Headquarter in Idstein als Manager Brand Marketing Online (m/w).
Mach dich mit uns auf den Weg!
Entwicklung und Implementierung von Online-Marketing und Social Media Strategien und Kampagnen
Inhaltliche, strukturelle und zeitliche Planung und Umsetzung der Online Marketing und Social Media Maßnahmen
Verantwortung für die Social Media Aktivitäten der Marke
Überwachung und Kontrolle von KPIs und kontinuierliches Reporting von Ergebnissen und Optimierungs-Potentialen
Budgetverantwortung für alle genannten Projekte
Führung, Steuerung und Koordination externer Media- und Marketing-Agenturen und Dienstleister
Schnittstelle zwischen eCommerce, Marketing, Endverbraucher-Kommunikation und Agentur
Deine DNA für Jack Wolfskin:
Ein abgeschlossenes Studium oder vergleichbare Ausbildung im Bereich Marketing Communication oder Medien Management
Mindestens 3-5 Jahre Berufserfahrung im Bereich Online Marketing und Social Media auf Agentur-, Unternehmens- oder Medienseite
Du bist eine teamorientierte Persönlichkeit mit Netzwerk-Fähigkeiten, hast eine ausgeprägte Affinität zu digitalen Medien und Themen und bist nachweislich ein Social Media Experte
Strukturierte und selbständige Arbeitsweise, sehr gutes Projektmanagement und starke Kommunikationsfähigkeiten gehören zu deinen Stärken
Du besitzt ein hohes Maß an Eigenmotivation, hast eine schnelle Auffassungsgabe und eine hohe Affinität zu Outdoorprodukten und -themen
Sehr gute Englischkenntnisse und ein sicherer Umgang mit MS-Office-Anwendungen sind für dich selbstverständlich
Nimm deine Zukunft in die Hand.
Für dein Engagement bieten wir dir unterschiedliche Benefits. Etwa einen tollen Campus, auf dem man neben der Arbeit mal entspannen kann – beispielsweise beim Tischtennis, Basketball oder Grillen. Flexible Arbeitszeiten kombinieren wir mit flachen Hierarchien, modernen Arbeitsplätzen und einem Dresscode, bei dem wir casual großschreiben. In einem lockeren und sich stetig weiterentwickelnden Umfeld ist uns der Erfolg ebenso wichtig wie ein vielfältiges Sportangebot (Schwimmen, Klettern, Mountainbiking, Yoga, Rückenkurse und vieles mehr). Darüber hinaus belohnen wir deinen Einsatz mit betrieblichen Zusatzleistungen, Mitarbeiterrabatten und Teamevents, an die man sich gerne erinnert.
Lust, bei uns einzusteigen?
Dann freuen wir uns auf deine elektronische Bewerbung, inklusive Angabe deines frühestmöglichen Eintrittstermins und deiner Gehaltsvorstellung, bitte ausschließlich über unser Online-Karriereportal.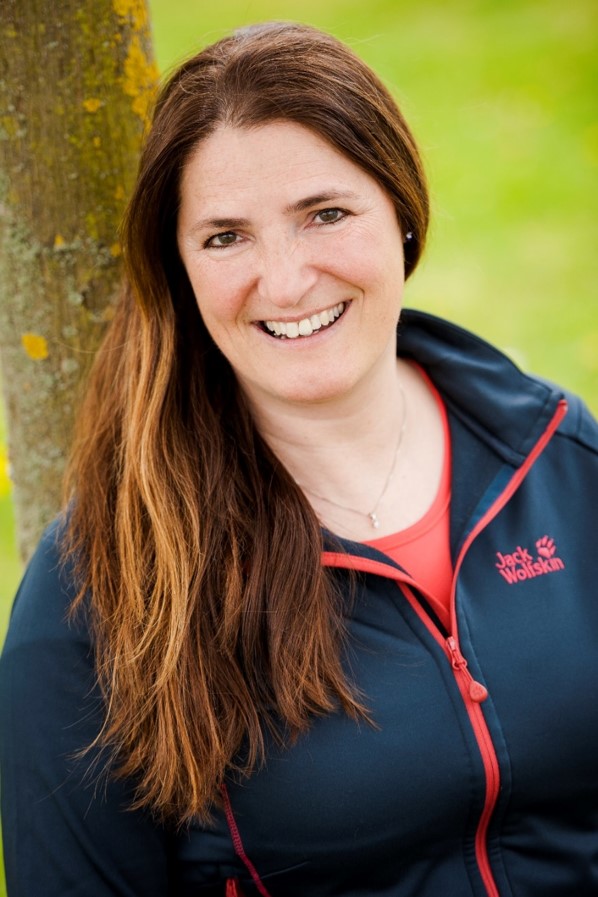 Carmen Döll
Your contact person at HR for all questions regarding positions in our commercial departments, internships and apprenticeships at our headquarters in Idstein.
Work-Life-Balance
Jack Wolfskin offers a comprehensive range of sports activities at its headquarters in Idstein.
Please apply online only
Please note that we can only consider applications submitted via our online carreers portal.