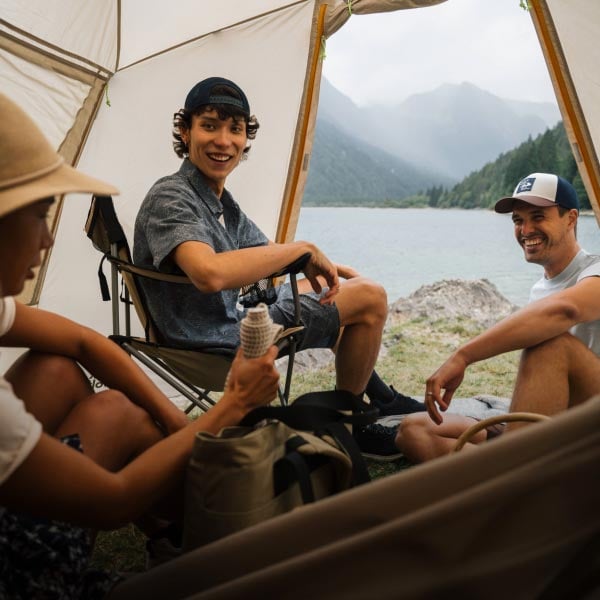 Join our loyalty programme and enjoy these benefits:
Collect bonus points!
For each online purchase, you'll earn bonus points that you can redeem for discount vouchers.
Free shipping
Don't worry about the shipping costs! With your membership, we'll cover all shipping costs for you!
£10 welcome voucher
Enjoy a £10 voucher when you register for our loyalty programme.
How to enjoy the benefits?
Register to receive your voucher
Log in to your current account or register again. Then click on "Loyalty Programme" in the navigation menu and register there for the loyalty programme. Don't forget to enter the code WELCOME-UK in your shopping basket to get £10 off your order on any purchase over £100. Not valid on sale items.
Buy and collect bonus points
You will earn 5 bonus points for every £1 spent on every purchase in the Jack Wolfskin online shop in the UK. That is the equivalent of up to 5% off your purchase.
Redeem your vouchers and save
For every 1,000 bonus points collected, we will send you a voucher by email worth £10 to spend in our official Jack Wolfskin UK online shop.