Packs & Bags
What's the best way to pack my backpack?
Packing correctly increases the comfort when carrying. The aim is to carry the weight over long distances in the most comfortable way possible. The JACK WOLFSKIN rucksack suspension systems have exactly what's required to achieve this aim. Yet the right packing of the rucksack also plays a major role. By distributing the weight correctly inside the compartments, the level of comfort can be increased considerably.
The illustrations below show the various zones for the different weight categories of luggage. Here, a distinction must be made between a ventilated carrying system and a body-contact carrying system.
Rear-ventilated suspension system: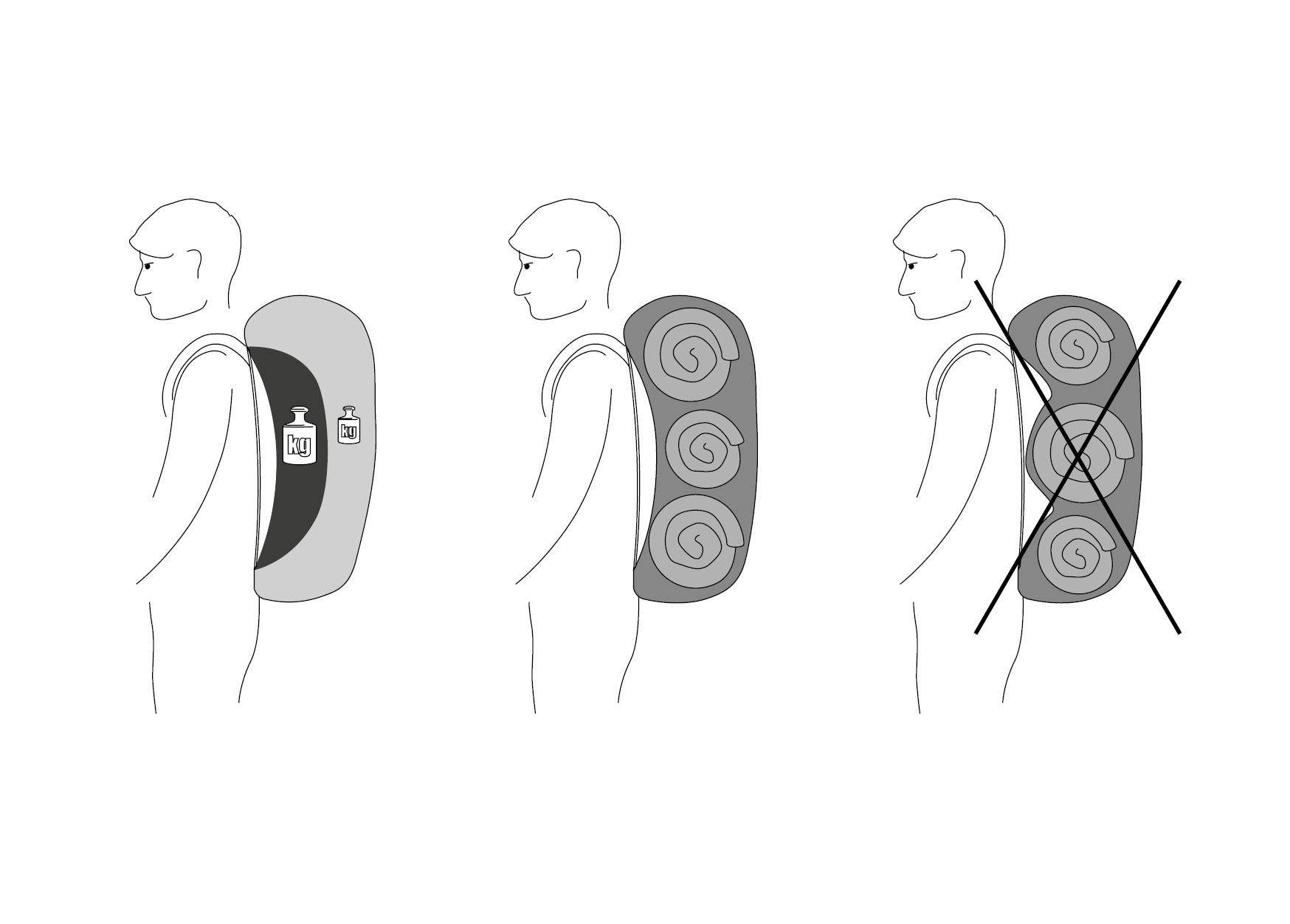 Close-contact suspension system: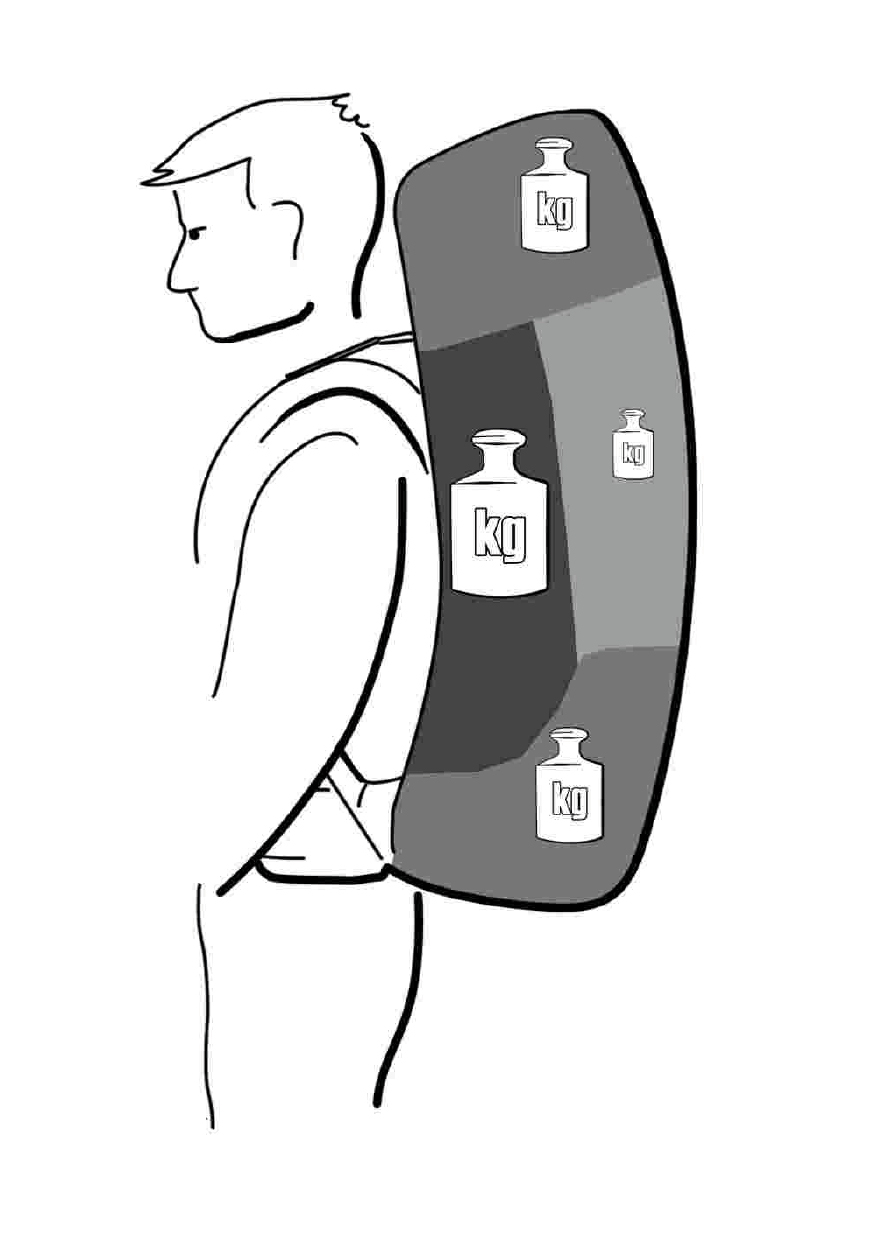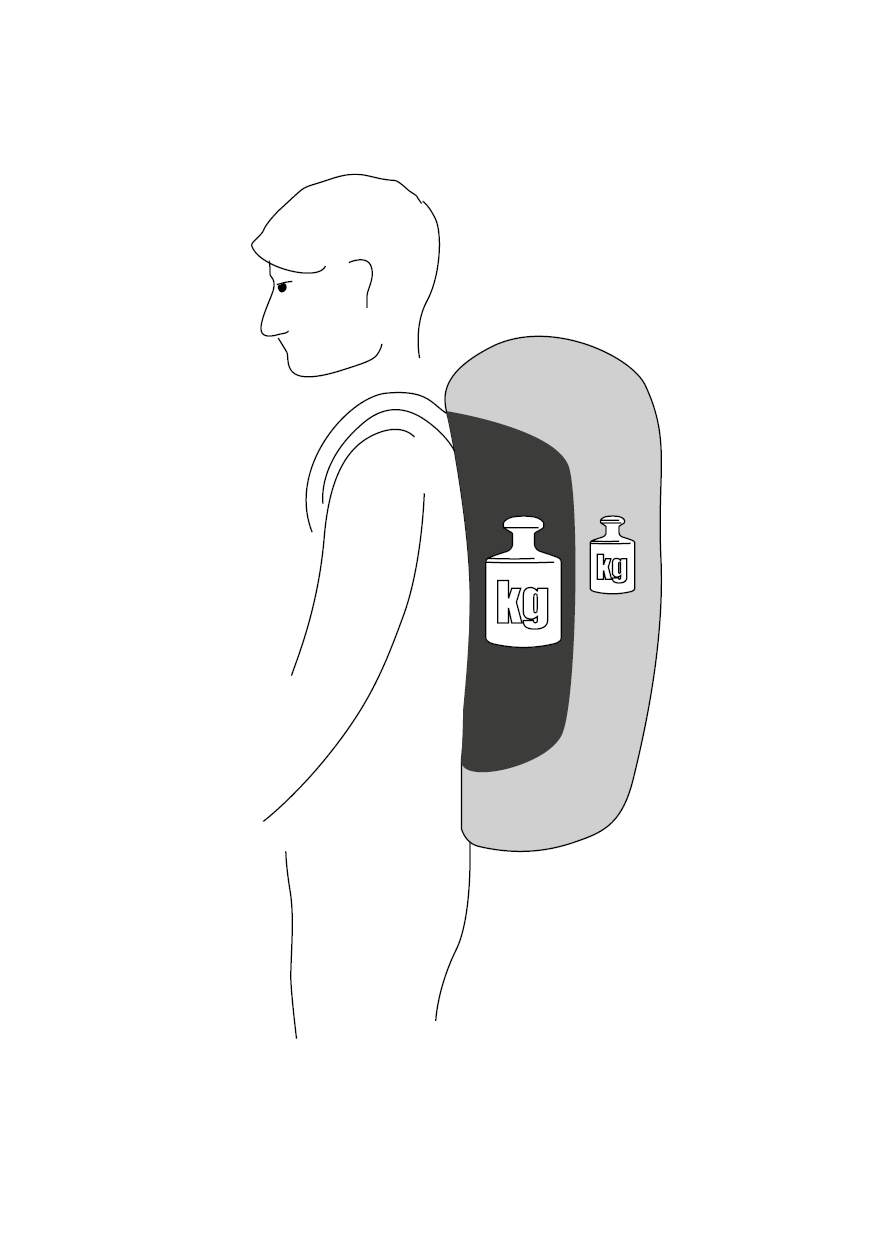 Heavy items, such as food or books, should be placed close to your back. Avoid empty spaces in the pack sack and objects attached to the outside of the bag for maximum carry comfort. Make sure you don't put overly large items in the mid-back area. The space between the back mesh and pack sack should not be restricted at any time, in order to ensure optimum ventilation.