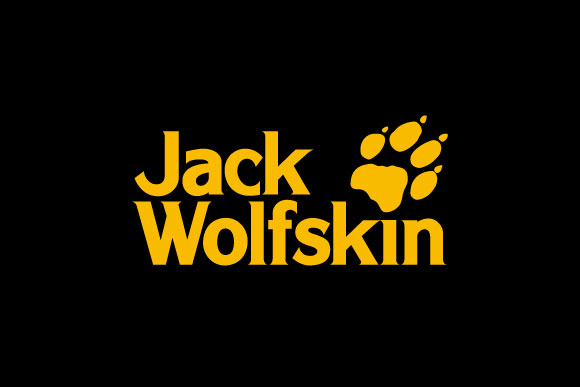 November 30, 2018
Callaway Golf Company enters into an agreement to acquire Jack Wolfskin
US listed Callaway Golf Company to acquire 100% of the Jack Wolfskin Group; transaction expected to close in the first quarter of 2019
The acquisition furthers Callaway's push into the premium active lifestyle category after its successful 2017 acquisitions of TravisMathew and Ogio. Callaway will integrate Jack Wolfskin as an outdoor brand into its portfolio of premium active lifestyle businesses and invest in the brand for the long term
Callaway has a very strong market presence in the US and Japan that should present Jack Wolfskin with further opportunities to grow internationally
Purchase price of 418 million Euro (subject to closing price adjustments)
Idstein, November 30, 2018 - Jack Wolfskin announces that its shareholders, including affiliates of Bain Capital Credit, H.I.G. Bayside Capital and CQS, have entered into an agreement to sell the company to Callaway Golf Company ("Callaway Golf"), a world leading golf equipment company. The acquisition is expected to close in the first quarter of 2019, subject to regulatory approvals and other customary closing conditions. On completion of the transaction, Callaway Golf will become the sole owner of Jack Wolfskin. Jack Wolfskin is the third acquisition by Callaway Golf since 2017 and the largest acquisition in the premium active lifestyle segment. The sale price is EUR 418 million or approximately USD 476 million at an exchange rate of EUR 1,140 to the US dollar, subject to certain purchase price adjustments. Callaway Golf is the number one golf brand in the USA and develops innovative and high-performance golf equipment. The listed company has its headquarters in Carlsbad, California.
"We are very excited to welcome the Jack Wolfskin brand into the Callaway portfolio," commented Chip Brewer, President and Chief Executive Officer of Callaway Golf. "Jack Wolfskin is a premium outdoor brand with tremendous international reach, being a leading brand in the European market and having a substantial presence in China. It also helps Callaway to expand its presence in the high-growth, active lifestyle category."
Mr. Brewer continued: "We are also very excited to work with Jack Wolfskin's great leadership team, led by CEO Melody Harris-Jensbach, to maximize this brand's growth potential."
Melody Harris-Jensbach, CEO of Jack Wolfskin, said: "We are thrilled at the prospect of joining Callaway's growing portfolio of premium, active lifestyle brands. Callaway has proven over many years that they are great innovators and brand builders and we look forward to contributing our own product excellence to the wider Group. We see that they really invest in the brands they acquire and couldn't be happier to be working with them. The transaction is an important step for our brand and we are very pleased to have Callaway Golf as a strategic and long-term shareholder."
Jack Wolfskin's largest current shareholders are affiliates of Bain Capital Credit, H.I.G. Bayside Capital CQS, Avenue Capital Group and BlueMountain Capital Management which together own more than 67 percent of Jack Wolfskin.
Melody Harris-Jensbach continues: "We would like to thank our shareholders for their commitment and support over the last 18 months that has resulted in a highly productive partnership and a very successful financial result last year."
In FY18, the Group generated sales of EUR 334 million and increased its adjusted EBITDA by almost a fifth to approximately EUR 42.1 million.
Kirkland & Ellis International LLP acted as legal counsel and Houlihan Lokey as exclusive financial advisor to the Jack Wolfskin shareholders. THM Partners advised and provided a director to the Jack Wolfskin Group. Latham & Watkins LLP acted as legal counsel and JP Morgan Securities LLC acted as exclusive financial advisor to Callaway.
Functionality, quality and innovation for people who are at home outdoors
Jack Wolfskin is one of the leading providers of functional outdoor clothing, footwear and equipment in Europe and the largest franchisor in the German specialist sports retail market. Jack Wolfskin articles are currently available in more than 3,000 points of sale across the globe. Jack Wolfskin articles feature a high degree of functionality, user-friendliness and innovation. In recent years, Jack Wolfskin successfully introduced numerous material and product innovations. The company is a member of Fair Wear Foundation and a bluesign® system partner. Jack Wolfskin has also been a member of the "Zero Discharge of Hazardous Chemicals" initiative since 2012. Jack Wolfskin is the official provider of apparel for the Innsbruck Alpine School. For more information please visit www.jack-wolfskin.com
Callaway Golf
Through an unwavering commitment to innovation, Callaway Golf Company (NYSE:ELY) creates products designed to make every golfer a better golfer. Callaway Golf Company manufactures and sells golf clubs and golf balls, and sells bags, accessories and apparel in the golf and lifestyle categories, under the Callaway Golf®, Odyssey®, OGIO® and TravisMathew® brands worldwide. For more information please visit
PRESS CONTACT
JACK WOLFSKIN
Ausrüstung für Draussen GmbH & Co. KGaA
Jack Wolfskin Kreisel 1
65510 Idstein
Deutschland
Hartmut Schultz Kommunikation GmbH
Hartmut SchultzTel.: +49 (0) 89 992 496 20