Corsica's GR 20 in monochrome
If you google "Corsica foxes", you'll find no shortage of comments and posts. Not only were they stubborn, they were bold and crafty too. We had no less than eight unwanted night-time visits from them. On one occasion, they even made it into the tent, having sensed or most likely smelt the half a pack of Alpine cheese that was waiting there. As a result, we started hanging the food in the trees outside the tent – as we do in Canada. And, lo and behold, they finally left us in peace ...
It's been 26 years since I last went hiking in Corsica and the GR 20 (Grande Randonnée 20) was already a classic, even back then. Andrea and I now wanted to take a two-week break to brave the legend of France's most famous mountain trail. We flew from Frankfurt to Paris and then on to Bastia, where our journey began. Early September is the perfect time to hike through the mountains of Corsica: it's still nice and warm, but not too hot, and there's hardly any rain.
Seamless connections - Corsica by train
Having arrived in the afternoon, we drove to our hotel in Bastia and then had a romantic evening meal. The next morning, we embarked on a two-and-a-half hour train journey to Vizzavona, in the heart of Corsica. We chose the north route – ten days of mountain hiking. You are immediately plunged into the island's magnificent and varied mountain landscape: thick forests, crystal-clear water pools and a relatively gentle ascent to the summit. The Parc Naturel Régional de Corse is a place of breathtaking beauty. Come evening, we arrived tired but happy at the refuge de l'Onda at an altitude of 1,430 m. On our way there, we noticed large groups of mountaineers, clearly illustrating that the GR 20 has kept on growing in popularity over the past 26 years. As we looked behind the refuge, we noticed the "campsite", a small fenced-off area with more than 60 tents closely packed together. As you might expect, seating for the evening meal could be described as "cramped". It's important to point out, however, that landlord Jean Do whips up a simply delightful three-course meal, with every guest given a juicy pomelo for dessert. It costs seven euros a night in your own tent on GR 20. If you don't have a tent of your own, you can hire a simple pop-up tent for an extra 17 euros.
We planned to exceed our goal for the following day by going straight to the bergerie. And the bergerie de Vaccaghia is a real insider tip: a stunning upland landscape with green meadows. We were given a warm welcome, and camping is officially permitted (whatever you might read online or in your guidebook). Having tucked in to Corsican sausage and ham specialities and a hearty pasta goulash, finished off with a herb liqueur for dessert, we carried ourselves happily into the tent.
Corsica - monochrome! What's that all about?
For this trip, I wanted a lightweight camera that still offers an exciting challenge, so I packed a black-and-white Leica Monochrom with a 28 mm prime lens. The camera can only take digital black-and-white photos and, with its 1:1 chip, has an extreme greyscale range. Pure reportage! There's no zoom and everything is done by hand – guaranteed enjoyment!
We left the bergerie de Vaccaghia early and took in the phenomenally beautiful landscape on our way to Lac de Nino: expansive marsh and meadowland, light beech woods, wild mountain ridges, misty passes and windswept trees. We split the route up so that we reached the bergerie de Radule in late afternoon. With a wonderful location amongst the water pools, it only opened four years ago and is both alternative and cosy as can be – with great food too.
Leaving the beaten path...
As we left the bergerie de Ballone, we were faced with the prospect of four gruelling days on the north route of GR 20. Cramped refuges were the only places to stay and – as far as we were concerned – there were just too many people about. So we took out the map, and the crossing to Asco immediately caught our eye. Barely visible on the map, the route takes you northwards through a long valley. A 1,846-metre-high pass leads you over the valley towards Asco, a well-known mountain village and ski resort. It was to be one of the most beautiful mountain trails we have ever encountered.
From the bergerie de Ballone, the route leads eastwards and uphill, taking in the bergeries de Titarba, a pass at 1,900 m. This is followed by the descent to the bergerie de Corsa Arsa at 1,611 m. The best option is to drop down onto the road and hitch-hike to the campsite at Lozzi. Many hikers start their ascent of Monte Cinto. One of the two campsites serves delicious oven-baked pizzas and a huge tomato salad (but it is closed from mid- September). Feeling refreshed, we continued towards Corscia, the starting point for our "tour of solitude".
We didn't see or meet another soul for three whole days – a dream come true! The route was marked out by a horizontal orange line or cairns. You have to look closely, and sometimes you'll need to go back to the previous marking if you've lost your way, but it's well worth it. From an altitude of 841 m, the route begins above the church in Corscia. It continues ever upwards and cuts through a treeless scrubland region with terrific views. We don't want to say too much and spoil the excitement, but one thing is clear: Corsica is a mountaineer's dream island and, if you can correctly interpret the map, you can still find both solitude and adventure!
Yours,
Dieter Glogowski and Andrea Nuss
Related Posts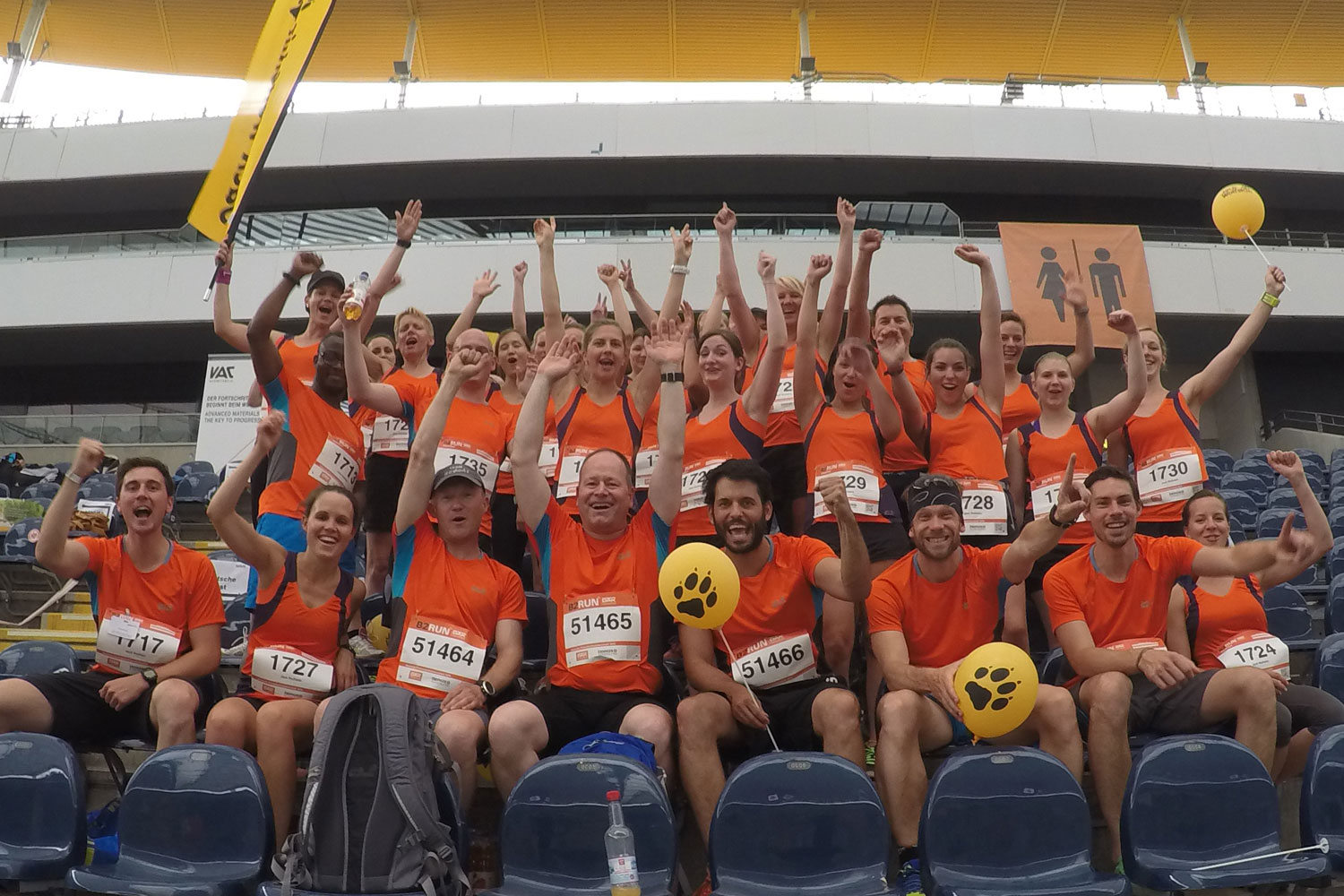 July 14, 2015
31 runners represented Jack Wolfskin at the B2RUN in the Commerzbank Arena in July 2015. The starting pistol for the … continue reading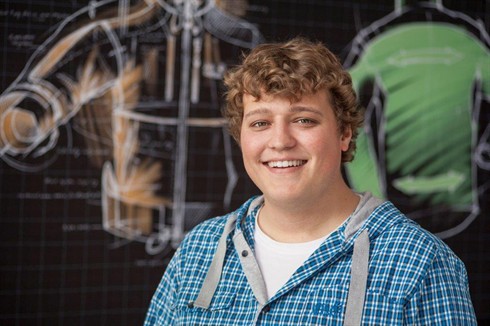 October 1, 2014
In our new series "We at Jack Wolfskin", we introduce employees from various areas of the company. Tobias works in … continue reading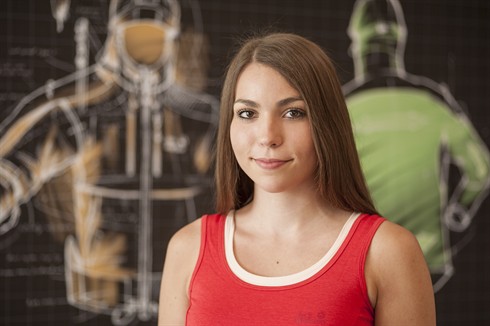 October 27, 2014
What opportunities does Jack Wolfskin offer its trainees? Fabienne is training to be a marketing and communication … continue reading