Hike and fly in the lake district
Computer, work, deadlines, pressure...and the sun is shining outside! My paraglider in its bag is staring at me across the room, asking, "What on earth are you doing inside on a day like this?"
I close the blinds but I can still see the top of the mountains and lots of blue sky; it's torture! But it will soon be time for a flight in the fresh evening air – and the ultimate selfie!
Escape to the golden hour
By late afternoon the daydream:work ratio has crossed the 50:50 threshold. I can't stand it any more. I pick up my paraglider and with a sign of relief head out the door. At last! The joy of being outside with adventure in mind. The forecast indicated light winds so it's time to get high for a hike and fly. Grassmoor is a steep-sided rocky hill overlooking Crummock Water in the Western Lake District. The summit is only 852 metres above sea level, but it's still a reasonable hike up. To make it more strenuous I'm carrying a glider, harness, reserve parachute and associated kit, a small bottle of water, chocolate bar and camera kit – around 16 kg in total.
I meet up with a friend and fellow pilot, Chris, at the bottom of the hill. It's a beautiful evening and still warm. There is nobody about, only sheep. The sun is getting low and the mountains are reflecting the golden evening light; there is no better place to be. We set up quickly at the summit to try to make the most of the last puffs of evening wind coming up the slope.
Take off is easy: a quick sprint forward, the wing rises, run run run and we are away. The slope drops away steeply below and suddenly we are hundreds of metres above the ground. Chris flies right to stay close to the crags while I fly away from the hill towards the lake to take photos.
The ultimate selfie
I have a system to take photographs in the air from my glider. I use an extra line going up to a pulley at the top of the wing then back down to me. In flight I clip my camera to this line then hoist it high into the lines to look directly down, then use a remote control to take photos. It's the ultimate 'selfie' system!
I get out over the lake with lots of height and try a spiral dive whilst taking pictures. Using lots of brake on one side makes the glider rotate faster and faster. The G-force pushes me into the harness seat. It's hit or miss photography but with a wide angle lens and a fast shutter speed it usually works ok.
I spend the rest of my flight down absorbing this privileged view of the mountains, valley and lake, a view normally only available to the birds. All thoughts of work have now totally gone. I make a perfect landing close to my car. The sun is just on the horizon now. I think it's time for a beer!
Related Posts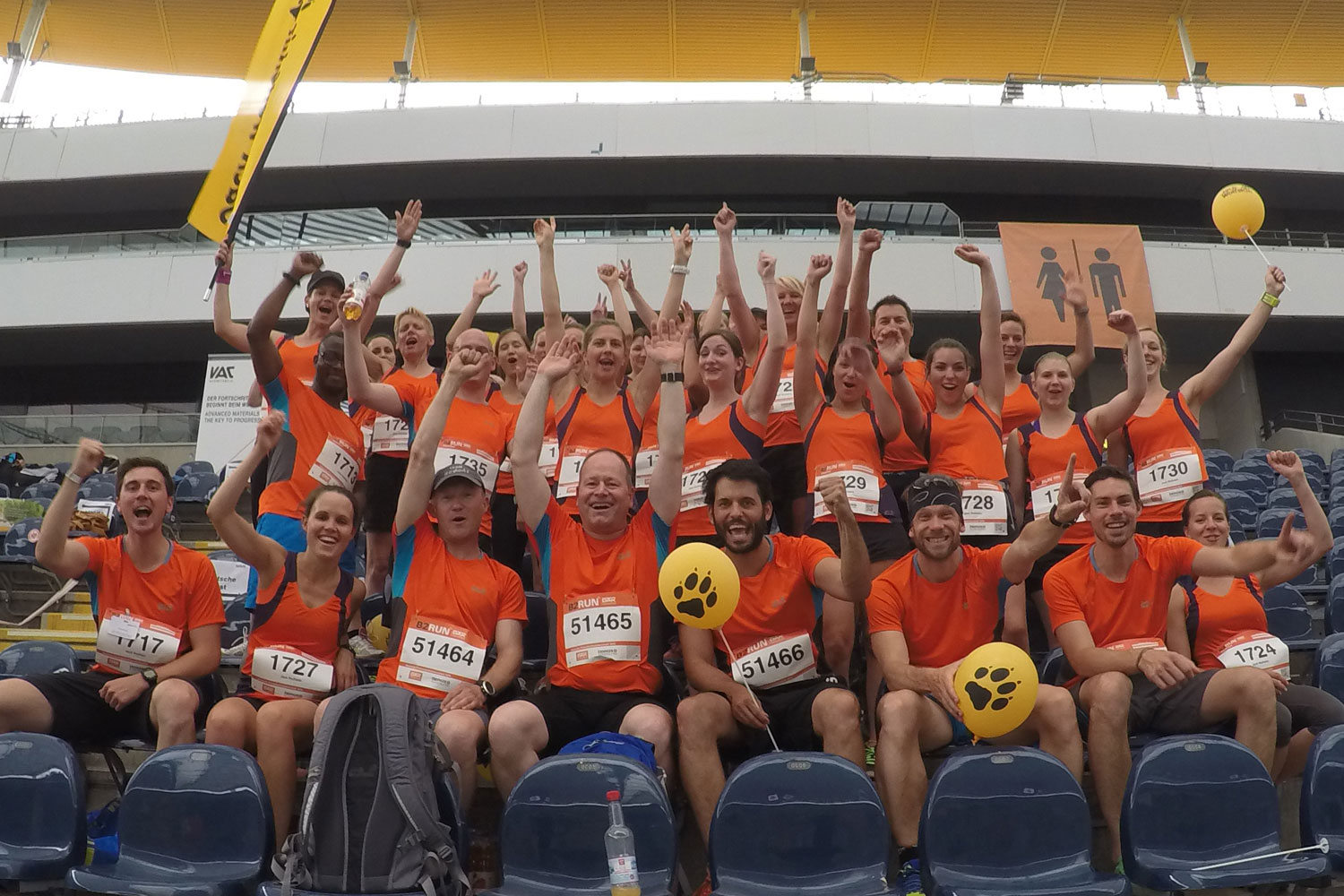 July 14, 2015
31 runners represented Jack Wolfskin at the B2RUN in the Commerzbank Arena in July 2015. The starting pistol for the … continue reading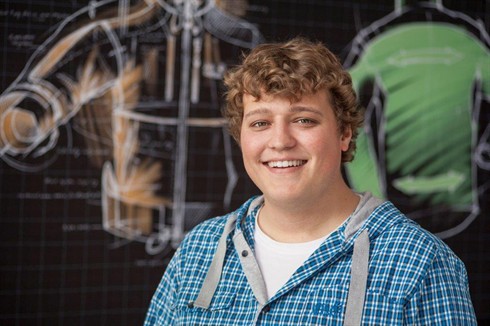 October 1, 2014
In our new series "We at Jack Wolfskin", we introduce employees from various areas of the company. Tobias works in … continue reading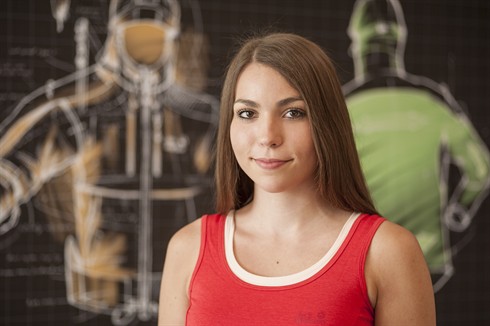 October 27, 2014
What opportunities does Jack Wolfskin offer its trainees? Fabienne is training to be a marketing and communication … continue reading